At first you may think creating a duplicate copy of a Golf Cart key would be simple enough and for the most part it is, but you will need to keep a couple things in mind. We'll go over the important elements when duplicating your golf cart's keys.
First off, let's alleviate some concern that's resting atop the frustration that you've either lost the keys or you've managed to break them off and a bit still remains in the ignition – Golf cart keys can be duplicated.
If you've found yourself in this position, when you have duplicates made, be sure to have more than a couple keys cut and keep them in a safe place this time.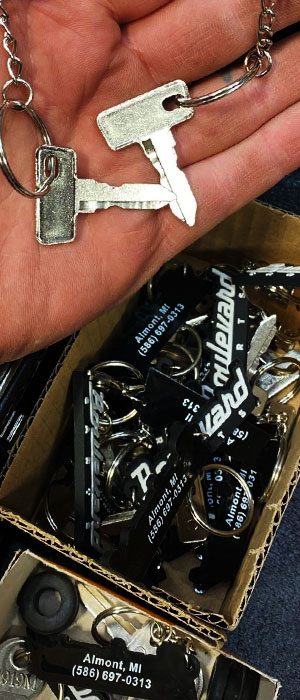 Do you Have the Original Golf Cart Key(s)?
Having an original key would certainly make duplicating key's much easier, but if you have managed to lose or break even your last spare key – don't worry. In fact, most golf cart owners aren't aware of this, but all Club Cars use the same key, Yamahas use the same key, EZ-GO use the same key cut for their respective lineup. Meaning, Club Car keys can not be used to start an EZ-GO Cart.
Is a Golf Cart Key's Blade Cut Unique?
Mostly no, but to a certain degree, yes. Let me explain.
Club Car took the one-key-fits-all approach. All models from 1982+ use the same cut – Pretty straight forward. They are the originals
E-Z-Go TXT golf carts produced from 1976+ all utilize the same key (Key: 17063G1). Now these keys will not start an RXV or any of their gas cart products.
Yamaha has a couple of key types – Their G1, G2, G8, G9, and G11 models use one single cut. (Key: J17-82511-yy) The second key cut mates up with their gas and electric G14, G16, G19, G22, and G29 models. (Keys: 1012505, 1920, ELI80-0194)
Isn't a Universal Golf Cart Key Insecure?
In theory, yes. Most custom golf cart drivers get insurance and roll the dice.
But there is a product that just hit the market not long ago called, The THE FLEETQI™ (fleet-key) keyless entry system. It has a push button start and a four digit entry code that provides secure keyless ignition. Golf cart keys are easy to misplace and because they are universal, anyone can access your cart. The FleetQi features a 4-digit programable digital PIN and a built-in digital battery. We can install it quickly and cost effectively.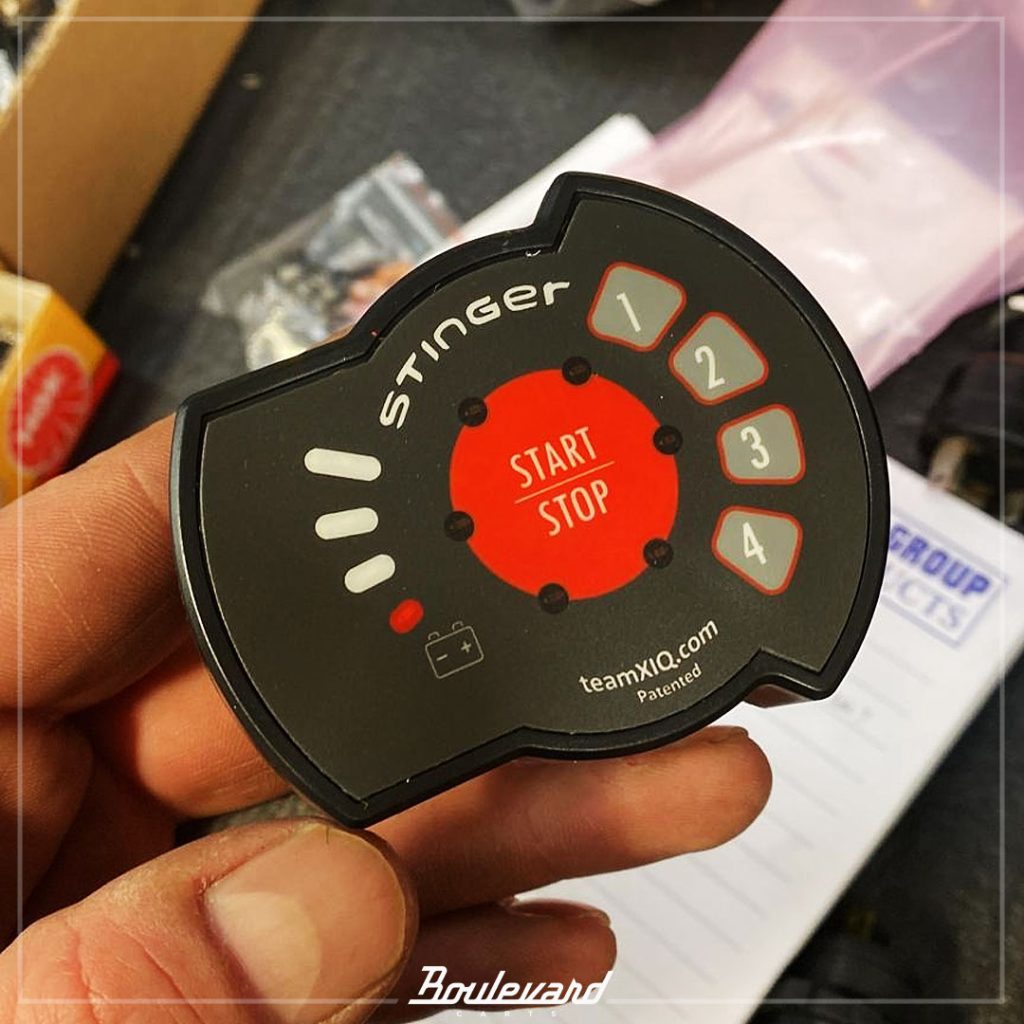 All of these features are also available through the FleetQi Pro Mobile App. This system is ideal for fleets, rentals, and families. The FleetQi keyless entry system allows you to take full control of who can operate your cart. You!
This technology obviously costs more than duplicating keys, but to enhance the security of your cart and dramatically reduce the opportunity of theft seems like a worthwhile investment and a peace of mind. You can find it on our store here:
https://boulevardcarts.com/shop/electronics/fleetqi-keyless-ignition-switch/
Who to contact or Where to Have Duplicate Keys Made / Cut?
If you need a duplicate key made, you can go about handling this one of a few different ways:
1.) You contact a local locksmith – Not all perform this service and those that do probably aren't the cheapest, but a solution none the less.
2.) Get in touch with the manufacturer of your cart – numbers to the most popular brands are below for your convenience.
3.) Contact us at Boulevard Carts (call now) and we'll take care of it for you.
4.) You can purchase new keys from Amazon.
Other Methods Used to Start Your Golf Cart in an Emergency
There is no other way to start your golf cart safely in an emergency without a key. Yes, you could hotwire the cart – it's not that difficult if you want to break a bunch of stuff. With an electric golf cart it's highly dangerous because you would be arcing 48V DC across itself. It could either blow the fuse or you could seriously injure yourself or worse (ahem…). Not recommended.